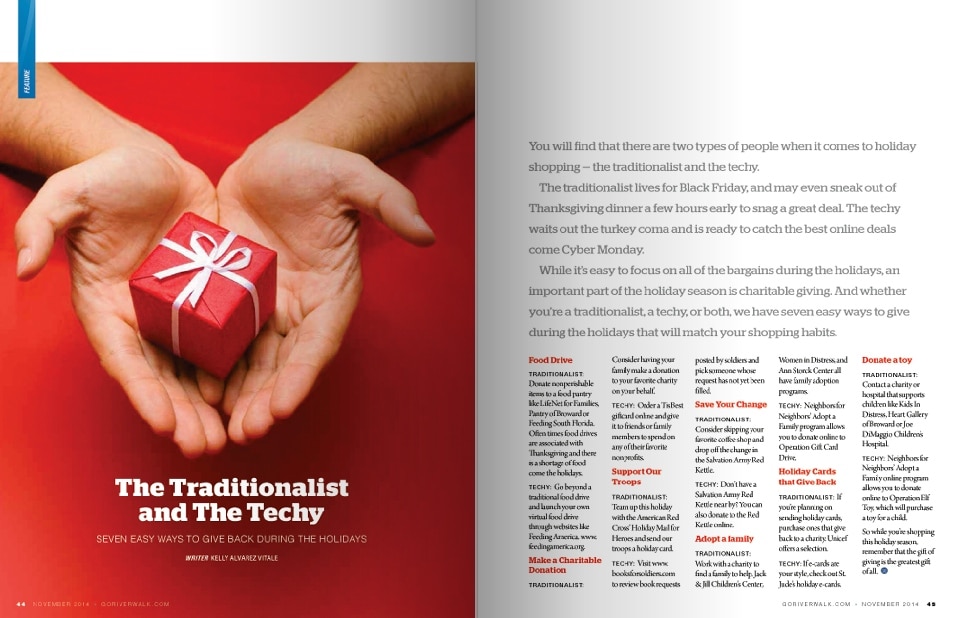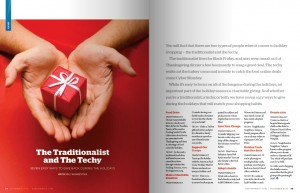 You will find there are two types of people when it comes to holiday shopping – the Traditionalist and the Techy. The Traditionalist lives for Black Friday, and may even sneak out of Thanksgiving dinner a few hours early to snag a great deal. The Techy makes it through the turkey coma and is ready to catch the best online deals come Cyber Monday. While it's easy to succumb to all of the gifts and bargains during the holidays, an important part of the holiday season is charitable giving. And whether you're a Traditionalist, a Techy, or both, we have seven easy ways to give during the holidays that match your shopping habits.
Food Drive:
Make a Charitable Donation:
Support our Troops:
Save your change
Adopt a family:
Purchase holiday cards that give back
Donate a toy:
So while you're shopping this holiday season, remember that the gift of giving is the greatest gift of all.
To see the Go Riverwalk Magazine article, click here. Pages 46-46