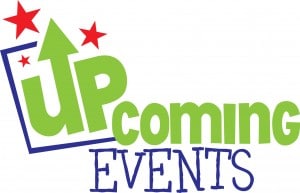 In south Florida, the launch of fall does not come with the changing colors of the leaves, but instead with the kickoff of charity season. A slew of invites to events bombard your mailbox and inbox and you know that the lazy days of summer are over. With over 6,000 nonprofits in Broward County, your calendar can easily be filled every night of the week with numerous events. To help, we're highlighting a few of our favorite events from September – December that you don't want to miss.
Family Friendly
Fort Lauderdale Turkey Trot & Paddle – this 5k walk, run and paddle along A1A on Thanksgiving morning has become a new family tradition. It's not only a way for the community to come together and give thanks, but also helps manage all of the calories we'll be consuming.

Christmas on Las Olas – held on December 2nd, this event brings snow, sand snowmen, carolers, ice rinks and more to Las Olas Boulevard to kickoff the holiday shopping season.
Winterfest Boat Parade – Fort Lauderdale hosts one of the largest holiday boat parades in the county. Save the date for December 13th and enjoy the lit up boats and music along the Riverwalk and Intracoastal.
Be Seen
The Gubernatorial Debate – hosted by Broward College on October 15th, this event will be a who's who of politics and will give residents the opportunity to see the republican and democratic nominee for Governor face off.
Ghost Light Society Soiree – Broward Center for the Performing Arts patrons, ages 25-45, will come together on October 25th to celebrate the fifth anniversary of the Ghost Light Society.
MODS Gala – November 8th will bring together the upper echelon of the business community to raise money for museum programming.

Pull at your Heart Strings
Eat Your Heart Out – on October 9th, the Heart Gallery of Broward, which serves foster children and their siblings who are waiting to be permanently adopted, raises funds to provide birthday gifts, culture opportunities, and mentor mixers, for every one of their children in foster care.
Miss ARC Broward – after much fan fare and success, ARC Broward will be hosting again a pageant to empower girls, ages 5-17, with disabilities. This pageant is an unforgettable, feel-good event for both contestants and audience guests. Save the date for November 16th.
Can't Miss
Village Square Dinner Series – Broward College has recently partnered with The Village Square to provide a safe and comfortable forum for civic engagement on diverse matters of local, state and national importance. Broward College will be launching its inaugural dinner series on November 13th.

Man of Style – nonprofits come together and each nominate a male board member to strut the runway during the holidays. Hosted by Galleria Mall on December 4th, you'll see all of your friends who are supporting great cause.
There is an energy that surrounds the fall that makes Fort Lauderdale thrive. So enjoy these next few relaxing days of summer and get ready for the launch of charity season.