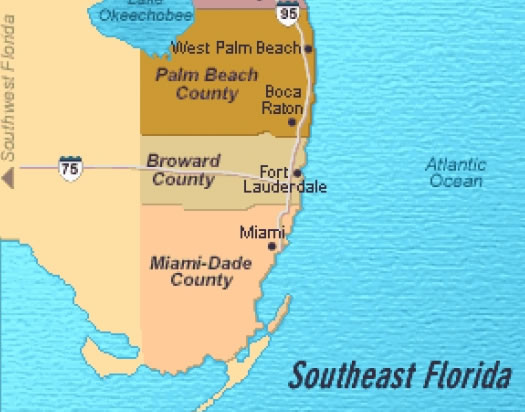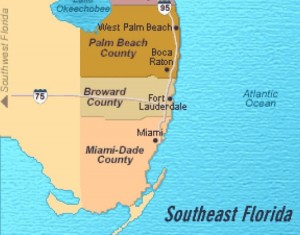 While donations to major nonprofit organizations are always helpful and needed, companies have the opportunity to maximize and allocate their resources and staff to lead in a big way.  While we may be in awe of companies like Google, Apple and Disney, the vast majority of the U.S. is made up of small businesses, those with less than 500 employees, and that's even more prevalent in south Florida.  If every small business in south Florida realized that it isn't always about giving cash to nonprofits, but instead getting involved is some capacity, it can really impact the effect companies have in the nonprofit sector.
Florida Stats:
As of 2008, there are more than 400,000+ small businesses in Florida
Florida boasts easy access to every business center in Central America, South America, and the Caribbean
Among U.S. states, Florida is the number-one trading partner of every nation in Latin America and the Caribbean except Mexico
40% of all U.S. exports to Latin and South America pass through Florida
With 87.3 million visitors in 2011, Florida is the top travel destination in the world
Both Miami Dade & Fort Lauderdale/Broward County are the most racially diverse Florida Counties
With international trade and tourism being such an integral part to the state's economy, it should come as no surprise that companies and businesses employ professionals who speak Spanish, Portuguese and other Caribbean languages and who know the ins and outs of doing business with their ancestral homes.  And this is where south Florida companies can help nonprofits.
Charity Needs:
A recent article in the Sun Sentinel shed light on how many charities in the south Florida area are in need of volunteers who can speak different languages or assist with cultural sensitivity training. The population of individuals being served by our nonprofits is changing and reflects the diversity that south Florida is known for.
The biggest need for charities that need these volunteers who speak different languages or can teach their staff about cultural sensitivity training are those who work with individuals in crisis – those suffering from domestic violence, child abuse or coming into this country for the first time.  Imagine being in a major crisis and not being able to communicate in your native tongue.
Nonprofit & Business Partnerships:
Using a company's talented workforce is an easy way for companies to help these nonprofits; one way is through an initiative called skilled-based volunteering (SBV).  SBV is when company employees and/or individuals offer nonprofits their personal talents or professional competences to help organizations meet their demands.  These well-needed services can easily be found and help transform an organization.
SBV is based on an individual's strengths.  Connecting a volunteer with the right skills to the right project at the right time will allow getting a greater impact and building stronger relationships between volunteers and the nonprofit sector.  More importantly the volunteer feels accomplished and valued, which is often times worth more to an organization.
For companies who can offer their multilingual workforce or HR department to assist charities with culturally sensitivity training can really impact how south Florida companies can meet the need of charities who need these services.
This is a great example that it isn't always about the cash and sponsorship dollars.  But instead, meeting the demand of a nonprofit by understanding their greatest need.  If every small business in Florida gave what they could to a nonprofit, our world may in fact be a better place to live.