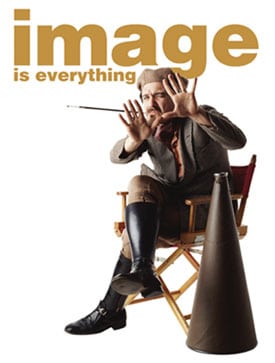 Growing up, I remember that Sprite had a tag line that read, "Image is nothing. Thirst is everything. Obey your thirst."  Apparently Sprite didn't reside in image conscious South Florida nor could it have imaged that they would have gotten it all wrong.  In fact, image IS everything.  While companies spend millions on branding, it's also important to know that branding and philanthropy are becoming inexorably linked. Companies cannot ignore the impact of charitable giving on image, building relationships and market presence.
Two years ago, we all thought BP would go under after the devastating oil spill.  Instead, they regrouped.  This internal evaluation gave way to the launch of the Gulf of Mexico Restoration project to save their image.  BP took a look at their values (Safety, Respect, Excellence, Courage & One Team), assessed their current giving and focused a majority of their funds to restoring the Gulf and began to repair their public image.
5 Simple Questions to be More Strategic in your Corporate Giving
Now don't go whipping out your checkbook thinking that philanthropy is the problem solver.  The days of checking writing are over.  Companies need to be strategic with their philanthropy and Corporate Social Responsibility (CSR) efforts (there's that buzz word again).  Companies, big and small, need to sit down and ask themselves 5 simple questions:
What are the company's goals/business interests (now and moving forward)?
What are the company's values?
Where is the company currently giving and why?
How can the company position itself philanthropically to help meet a business need or opportunity?
How does the company want the public/customers to perceive it?
Answer those questions right and you'll be on track to devising a corporate giving plan that meets your business interests and enhances your image and reputation.
I don't know about you, but I'm still filling up at BP.
Kelly UnPlugged
What are examples of other companies that have been strategic about their philanthropy after a PR disaster?
*Image reference: http://growdeep.blogspot.com