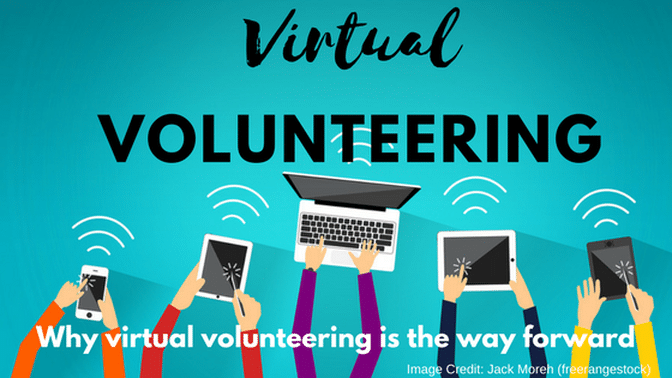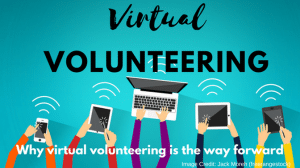 During these uncertain times, how can you help?
I've been on a handful of calls with community relations and corporate philanthropy experts to talk through how we can continue to give employees and teams a safe outlet to volunteer and give back to help their communities during these uncertain and unprecedented times.
As the pandemic lingers with no real end in sight, your conscious might be asking, I need to do more.  Maybe it's altruistic or maybe you just feel like you need something to do.  Whatever the reason, we can use these moments to help worthy organizations and come together as collective "virtual" group and help our communities and those in need.
See below to access our Virtual Resource Hub, and find an opportunity that might work for you or your family.

Virtual Volunteering Resource Hub
Volunteer Broward – "Hands at Home" is a digital toolbox (for youth) filled with ways to share and promote kindness. This toolbox includes projects that can be completed in the comfort of your home while practicing the CDC's guidelines for social distancing.
Catch-a-Fire – Matches professionals who want to donate their time with nonprofits who need their skills
Volunteer Match – Explore hundreds of virtual volunteer opportunities in cause areas like health and medicine, education, and community building, that you can do from a computer, from home or anywhere.
United Nations Volunteers – Online volunteers are a valuable resource to support United Nations entities and other partners with COVID-19 response.
Amnesty Decoders – Join a global network of digital volunteers helping us research and expose human rights violations.
Be My Eyes – Be My Eyes is a free app that connects blind and low-vision people with sighted volunteers and company representatives for visual assistance through a live video call.
Free Rice – Encourages volunteers to answer vocabulary quizzes, and in exchange donates rice to families in need through the UN World Food Program
Project Gutenburg – Aims to create the largest digital library.  Volunteer by donation eligible materials, transcribing books into a digital form or proofreading other's work.
Translators Without Borders – Depends on volunteers to translate millions of words.
Zooniverse – an online research platform powered by volunteers performing tasks such as identifying endangered animals, classifying galaxy systems or transcribing manuscripts.
Points of Light – is dedicated to creating a global culture of volunteering.  They recently put together a page of a variety of other virtual volunteers based on categories.