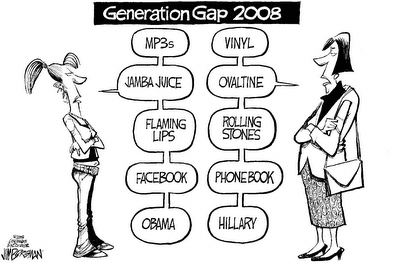 Ah, the complex Millennial. The overly tolerate 20-35 year old, tech-savvy, pop culture obsessed generation.  They play by different rules and often times, want to create their own.  To many they are frustrating, especially in the work force, but they are an untapped market with big potential.  More specifically, they are extremely socially conscious and will play an even bigger role in how companies handle corporate social responsibility and being a good corporate citizen.  But how do you engage them in your corporate giving efforts?
A recent article in the Philanthropy Journal discussed how nonprofits can engage Millennials.  I'm using their three strategies to tell you how your company can use these same methods to engage them in your corporate philanthropy initiatives.
3 Simple Tips To Engage Millennials:
Connecting
Millennials get most of their information about a charity through a nonprofit's website or social media page(s).  Whether you have an advanced software system that tracks employee giving and volunteerism or you have a smaller company that may email a volunteer or giving opportunity, make sure that appropriate links about the nonprofit are provided.  This way, Millennials can do their research and feel connected with the cause the company is supporting.
Involving
Often times, companies focus too much on putting their senior executives on boards and don't engage other employees to represent the company in the community.  Coincidently, Millennials want to be involved in a charity and feel utilized. To maximize their time, work with your charity partners to see what type of individuals they are looking for to serve on their boards or committees.  Are they looking for individuals with leadership traits or volunteers who can help plan events?  This is important to find out because you can then strategically place these up-and-comers on boards that meet their skillset or help them develop a skill they are looking to improve.
Giving
When Millennials give, it's important for them to know that their donation is making a difference and they can see tangible results.  When deciding to get your employees involved in a giving campaign, be selective in the project you're funding.  Make sure you are able to tie back the giving to tangible results that resonate with the Millennials and share those results after the giving campaign is complete.
Millennials can be great ambassadors in your community if your company's giving includes and caters to them.  Focus on these three areas and you'll have a Millennial workforce who is engaged in your company's philanthropic efforts.
Kelly UnPlugged
Are you a Millennial?  What are other ways your company can engage you in their corporate giving program?