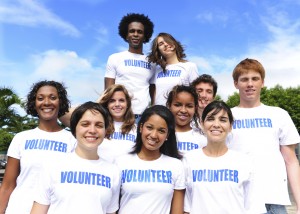 My clients in south Florida always ask why they should care about employee volunteer programs or engage their workforce in their philanthropic efforts.  The answer is simple.  It will save your company millions of dollars. Seriously.
A few months back, I watched a presentation by Bea Boccalandro, president of Vera Works, who shed light that our society sectors are at odds with our characters as humans.  And she's right.  The graph below indicates that as humans, we are told one of two things:
If you want meaning in your life, you must go into the nonprofit/public sector and make no money.
If you want recognition/success & money, you must go into the private sector, but your life will not have meaning or purpose.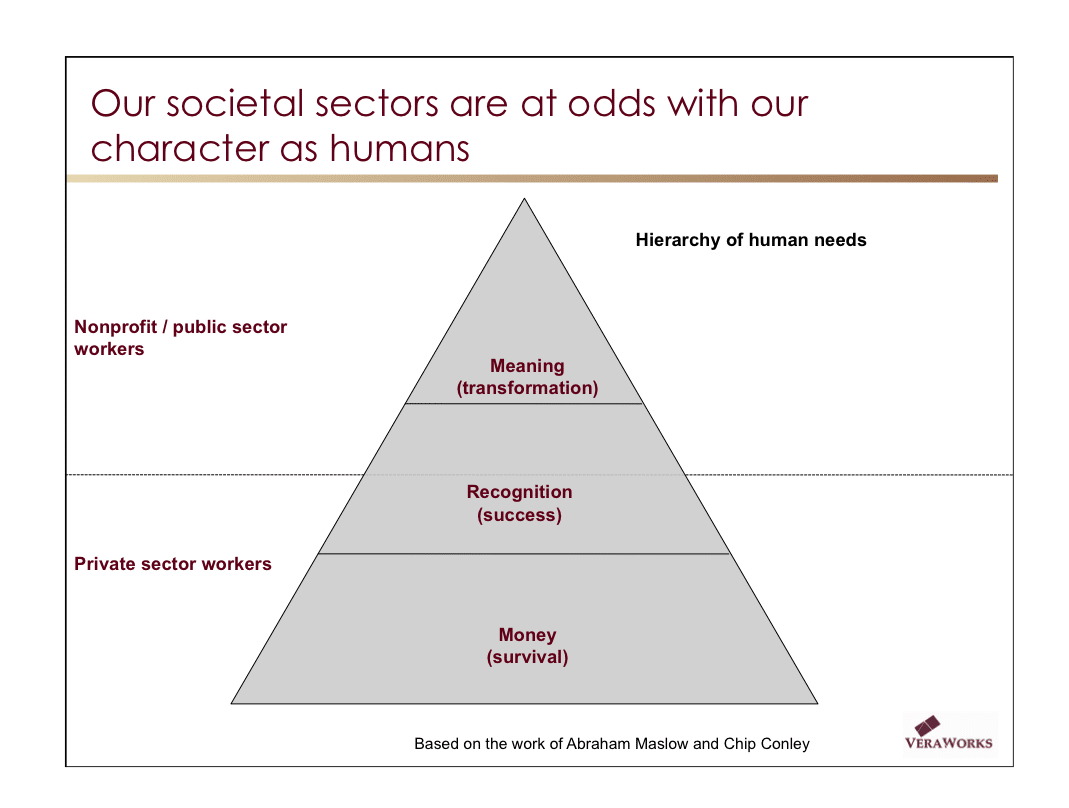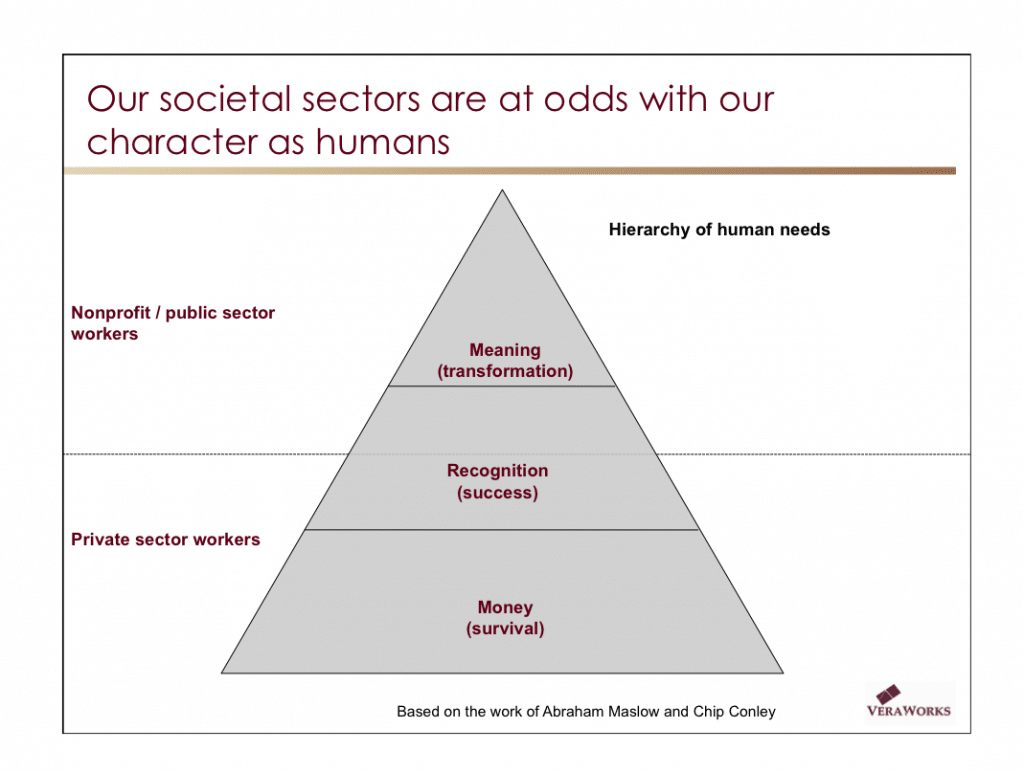 The crazy part is that someone told me that and I believed them.  So I spent seven years of my life in the nonprofit sector.  Lesson learned – shame on whoever told me that and shame of me for accepting it.
This mindset, which has been around for ages, indicates that you have only two options in this world.  And what is occurring is an unhappy, unsatisfied workforce that changes careers 7-9 times in their lifetime.  More shocking is that these unhappy, unsatisfied employees cost businesses millions of dollars each year in re-hiring, re-training and retaining employees.
So let me offer your company a third option – employee volunteer programs.  The graph below shows that when we split the pyramid diagonally and offer employees an opportunity to volunteer and to be involved in their community, they are able to get all three of the hierarchy of human needs – meaning, recognition and money.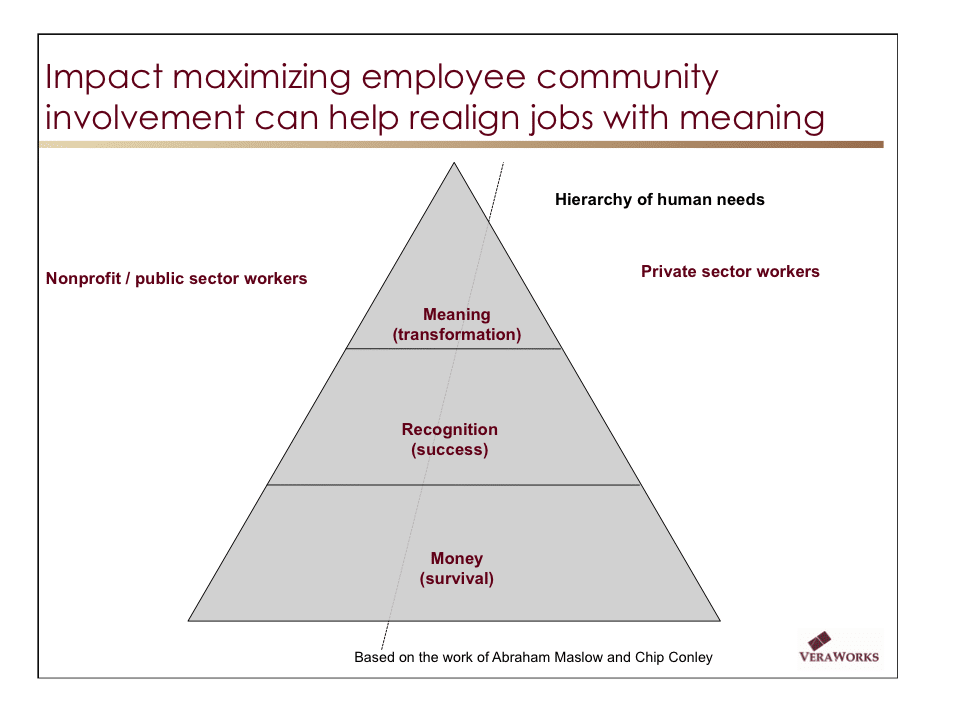 Trends and research indicate that companies with structured employee volunteer programs have a workforce that is happier, more productive and satisfied with their job and have an increase in positive attitude and moral.  What employer wouldn't want that? But to simplify it event more: Happier employees = less turnover = saved money for companies.
If your company doesn't offer or see the value in an employee volunteer program, then I leave you with this.  As your company looks toward the future and begins to hire the next generation of workers, don't be surprised that this upcoming workforce wants to work for a company that cares about how it impacts and contributes to society.  Research conducted by Cone Millennial Cause group, detailed in The 2020 Workplace that more than half of these Millennials said they would refuse to work for an irresponsible corporation. According to this research, by the year 2020, Millennials will be 50% of the workforce.
Kelly Unplugged
Does your company offer employee volunteer programs?